Strayer University Review
est. 1892
WE'RE HERE TO HELP
A quality education should be available to anyone who wants it, and we're 100% committed to doing all we can to make that a reality—for you.
Make no mistake. YOU will be doing the work, the hard work. But it will be worth it. Strayer University will be here to help, because we know what it means to learn as a working adult. We've identified what makes a degree—and the experience of earning it—truly meaningful.
REFINING — AND DEFINING — WHAT MAKES AN EDUCATION GREAT
Working adults are different animals. Your education isn't a rite of passage, it's a new commitment to making things happen in your career. We've learned what we believe that is going to make a difference for you moving forward, and embedded those qualities into every course we offer.
ACCREDITED
A Strayer degree is known and respected across the country, thanks to our earned accreditations, our tens of thousands of working graduates, and our 125-year history.
INNOVATIVE
Different people learn in different ways. We're committed to creating coursework for the 21st century; a way of learning that feels less like a task and more like an experience, yet is every bit as thorough, rigorous, and enlightening as any more traditional curriculum.
FLEXIBLE
We were founded on the idea of helping working adults continue their education. That means classes held when you can attend, online coursework you can do when it's the best time for you, and time horizons to earning your degree that are practical.
CRIMINAL JUSTICE PROGRAM
When you get a criminal justice degree online through Strayer University, you can enhance it with classes in areas like accounting (to track financial fraud), health services (to protect sensitive medical information) or information systems (to focus on cybercrime). You'll get a strong and tailored skill set.
Strayer University's Criminal Justice program merges criminology theory with skills and techniques that are used in today's criminal justice system, like forensics, behavioral analysis, and crime mapping. Students employ critical thinking skills to analyze the relationships between all branches of the criminal justice system — from local and state police to courts, corrections and the Department of Homeland Security, while exploring specialty fields like fraud detection and juvenile crime.
Students choose one of the following concentrations to customize their degree:
Crime and Criminal Behavior
Computer Forensics
Criminal Justice Administration
Homeland Security & Emergency Management
Probation and Parole
Earn your degree online, on campus, or a combination of both, with your personal success coach at your side all along the way.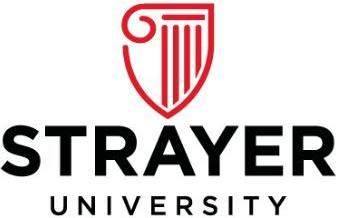 Majors
Bachelor's of Science in Criminal Justice (BS)
Bachelor's of Science in Accounting (BS)
Masters of Science in Criminal Justice Leadership and Executive Management
PhD in Criminal Justice
Graduate Certificate in Criminal Justice